Notes for Visitors
Public Rights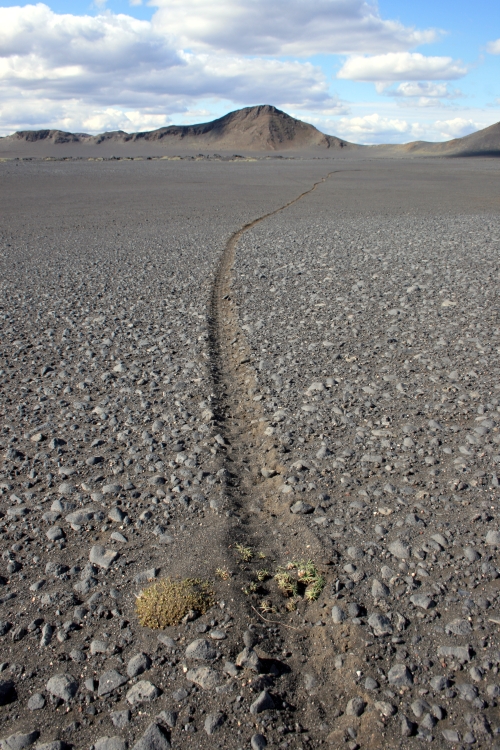 Outdoor Pursuits outdoor Pursuits and Access to The Icelandic Countryside
What are the rights and obligations of those who travel around Iceland? The Icelandic Nature Conservation Act regulates outdoor activities and standards of conduct. It stipulates that everyone has the right to travel around the country and enjoy its nature as long as the traveller is tidy and careful not to damage or otherwise spoil natural resources. It is permissible to cross uncultivated private property without seeking any special permission, but landowners may limit routes with signs other marks. State-owned land such as conservation areas and forestry areas are open to everyone with few exceptions. These exceptions include – but are not limited to – access during breeding seasons or during sensitive growth periods.
An area of land may be designated a "conservation area" for a number of reasons. Regulations –for instance those concerning hunting and fishing or traffic – vary from area to area, making it necessary for travellers to acquaint themselves with local situations. Follow the conservation code and heed the requests of Rangers.
Some people look for peace and tranquility in the countryside while others seek adventure and excitement. As the flow of travellers increases so too does the likelihood that the paths of various groups will cross. Be considerate during your journey and be tolerant towards the needs of others in order to avoid needless problems.
Conduct
It is especially important to avoid thoughtless actions in the countryside. Be particularly aware that damage to rock and ground formations can never be repaired. Vegetation is sensitive in many areas and the ground is rough, loose and easily rutted. Damage to plant life takes a long time to repair because of Iceland';s short annual growth period. Wind and rain can make the scars worse.
When you leave a stopping place, please leave it in the condition you would like to find it, and take your litter with you back to town. Please respect private property, cross fences with care and close gates behind you. Avoid disturbing animals and don';t approach them unnecessarily. If your dog has joined you, be considerate of other animals and people by always keeping your dog under control.
Driving
Do not drive off the road or track. Motor vehicles can leave marks that last for generations. Driving off roads or tracks is against the law except when the ground is frozen and covered in snow.
Hiking
Walking is permitted on uncultivated land. However, please avoid taking shortcuts over fenced areas, pastures and private plots. Follow the rules in areas under special wildlife or vegetation protection. Follow marked footpaths, where they exist. These paths make for a safer trip, as well as reduce wear and tear on sensitive natural elements.
Landowners may not hinder passage of walkers alongside rivers, lakes and ocean, or on tracks and paths. There should be a gate or style close to any hindrances.
Use of lakes and rivers requires permission from rights holders. Riverbanks, lakeshores, beaches and islands are often important areas for wildlife and it is important to pass through such areas with care.
Cycling
Cyclists should follow roads or cycle tracks where they exist. Some paths are not able to withstand cycle traffic, and in such cases biking is restricted.
Horseback Riding
Riders on horseback must follow bridleways, where they exist. Have consideration for the land when riding off the tracks. Travelling with a herd of horses requires special precautions to keep them under control. Bring fodder with you when riding in the highlands. When camping overnight in wilderness areas, choose places where there are pens or other enclosures for your horses.
Fishing
Licenses for fishing are issued by the owner of the fishing rights, usually a landowner, fishing club or farmer';s association. This applies equally to rivers, lakes and shorelines. Do not fish unless you have obtained the proper license or permission in advance.
Holders of hunting permits may hunt on land that is not privately owned.
However, on private property, special permission to hunt must be obtained from the landowners. Licenses to hunt some species are restricted at certain times of the year.
Camping
Camping with no more than three tents is allowed on uncultivated ground for a single night, unless the landowner has posted a notice to the contrary. However, campers should always use designated campsites where they do exist. Do not camp close to farms without permission. If a group of more than three tents is involved, these campers must seek permission from the landowner before setting up camp outside marked campsite areas.
It is illegal to spent the night in tent trailers, tent campers, caravans, camper van or similar outside organised campsites ot urban areas unless the land owner or rightholder has given their permission.
More information regarding camping/campervans here.
Collecting Edible Wild Growth plants
It is permissible to collect berries, mushrooms, seaweed and other plants for immediate consumption on public lands and highland pastures. Collection on privately owned land requires the landowner';s permission. Please be aware that some plant species growing in the wild in Iceland are protected, and may not be cut or otherwise disturbed.
In essence, our world-renowned nature is wide open for you to enjoy!
But please keep in mind that much of our nature is exceptionally fragile. If we treat it with care, it will remain a source of fun and wonderment for ourselves and countless generations to come.
The Multifaceted Role of Rangers
Get Involved - Respect the Land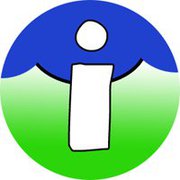 Every spring sees wardens preparing for work in national parks and other nature conservation areas around Iceland. The Rangers? responsibilities are similar, but can differ from one area to another. The work is multifaceted arising from the diversity of the terrain and variety of visitors. Rangers come from different backgrounds but many of them come from the ranks of teachers and university students. What brings them together is their common interest in nature and nature conservation. Rangers are currently mostly employed during the summer months.
Reception and Orientations
Rangers receive visitors and provide them with information about natural features, places of natural and historical interest, camping facilities, hiking routes, roads and anything else the visitor may wish to know. Some areas have a visitors? centre where Rangers provide information and assistance. Some Rangers have the responsibility of managing campsites and/or cabins.
Environmental Interpretation
Many Rangers offer Environmental Interpretation to visitors. An "environmental interpretation" is a nature talk aimed at increasing the visitor?s experience and interest in the surrounding area, increasing awareness and understanding of nature, and raising respect for the environment. Such an aim is based on the assumption that knowledge leads to respect ? and respect leads to conservation. Environmental interpretation is provided during short and long hikes, children?s hour, lectures, at the visitors? centers and during informal chats at any time.
Nature Conservation and Monitoring
Rangers make sure that the conservation codes and the laws set out within the Nature Conservation Act are upheld. They see to it that the environment is treated with respect by managing the flow of visitor traffic. Rangers are responsible for signposting hiking routes and for the construction of new paths as well as the maintenance. Through these efforts the Rangers ensure that visitors have access to sight of interest and that such access has minimum impact upon the environment.
At Your Service!
Visitors can approach a Ranger at any time, for any reason. In some nature conservation areas the Ranger may be the only person familiar with the area who can be approached in case of emergency. Such instances may challenge the resourcefulness and ingenuity of the Ranger, often under harsh conditions.
Education
To qualify as a Ranger, candidate needs to complete a special course in nature conservation and park management held by the Environment and Food Agency along with other organizations needs to be completed. This course is held every other year. Course participants need to be at least 20 years old and must have completed the University Entrance Examination, or have equivalent qualifications or experience. The course focuses on nature conservation, land use, geology, biology, local history, law, path construction, service, conduct, guiding, and environmental interpretation. In the future, the course will follow a curriculum set out for all Rangers within Europe.
The Icelandic Ranger Association
The Icelandic Ranger Association was established in 1976 and now has approximately 200 members. Its role is to ensure the interests of its members as well as represent and introduce the role and responsibilities of Rangers. The Association?s members have taken an active role in the conservation of Iceland?s natural heritage, often in conjunction with other independent groups. The Ranger Association sends representatives to conferences focusing on conservation and other environmental issues. It also produces reports and releases statements dealing with these issues. Together with the Environment and Food Agency, the Association has encouraged ongoing training for Rangers. The Icelandic Ranger Association is a member of the International Ranger Federation and works closely with the Scottish Countryside Ranger Association through mutual visits and personnel exchange.
The Icelandic Ranger Association
www.landverdir.is
P.O. Box 696, 121 Reykjavik, Iceland
For a safe and pleasant journey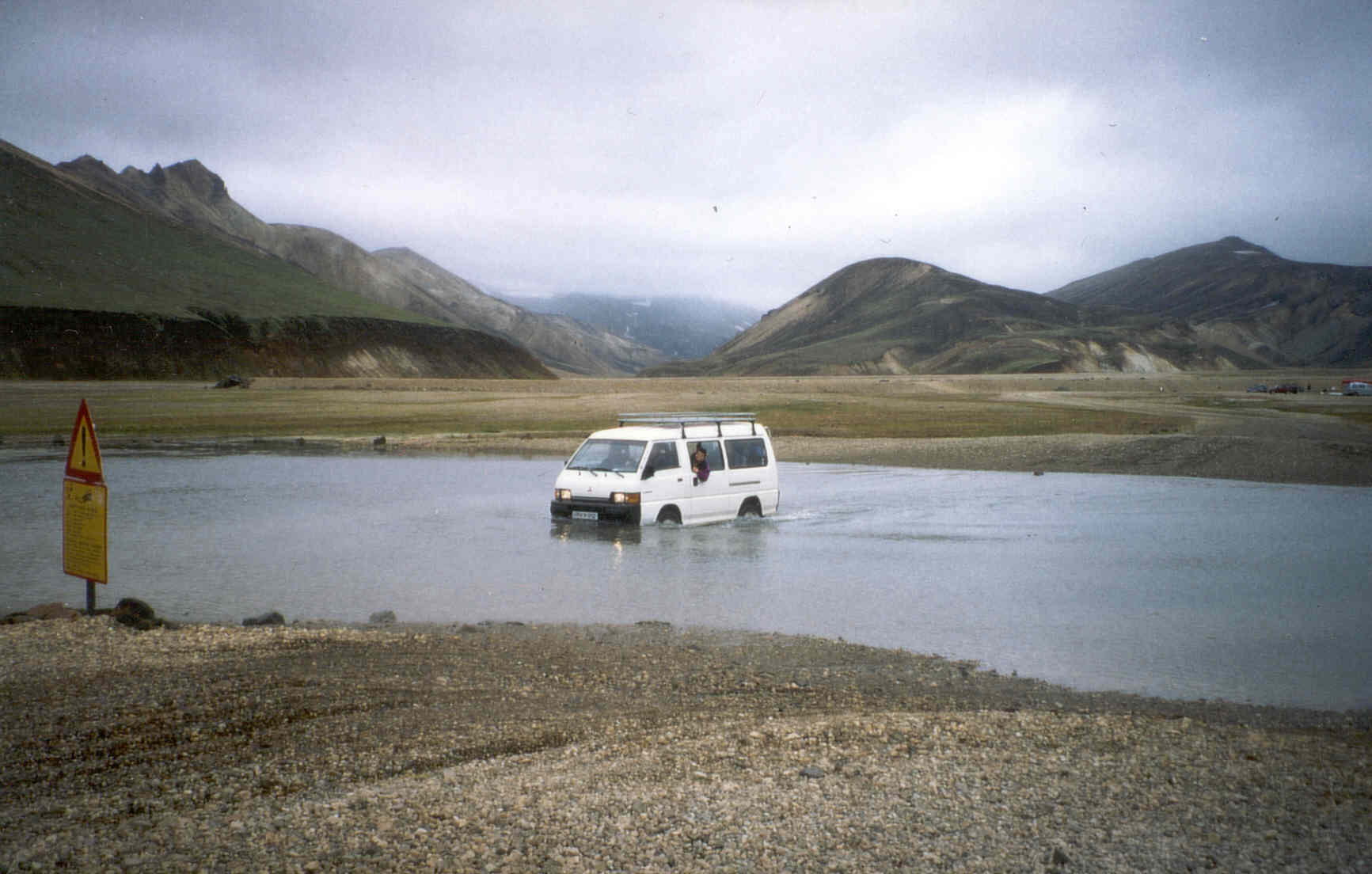 Iceland offers the traveller an adventure in a spectacular landscape of stunning natural beauty. However, it can also be a harsh and inhospitable environment and it is essential to be cautious and well prepared when travelling in the countryside. ICE-SAR (Icelandic Association for Search and Rescue) and The Environment and Food Agency welcomes you and, at the same time, wish you a pleasant and safe journey.
Preparation
Nature can be wild or even dangerous here in Iceland, especially for those who are unaware of the conditions or are not accustomed to travelling in uninhabited areas. You can help prevent accidents and ensure that you have a pleasant visit by being well prepared for each trip.
Choose your clothing and footwear with care. Note that equipment suitable for trips in other countries may not be suitable for Icelandic conditions.
Read about conditions in the area you will be visiting and talk to people with local knowledge, such as Rangers.
Check the condition of the roads - information is available by phoning 1777, or by visiting www.vegagerdin.is
Check the weather forecast - by phoning 902-0600-44, or visiting www.vedur.is
News and weather forecasts are broadcast in English during the summer months at 07:30 National Radio-1 (RUV-1).
Weather
Iceland's weather is rather changeable. Fine weather can quickly turn into quite threatening weather - something to keep in mind at all times, especially if you are travelling in the highlands.
The temperature drops on average by 0.6°C (1°F) for each 100 metres (330 ft.) of elevation.
The temperature can fall below the freezing point even during summer, especially at night.
The wind can be much stronger on mountains and cliff tops.


Signposts
Note that there are very few warning notices posted around Iceland, even at popular tourist stops.
Tourists travel at their own risk.
You will usually have to trust your own common sense when assessing conditions and making decisions.
Telephone Communications
GSM signals are good in residential areas but intermittent outside these areas. Do not depend on a GSM telephone as a safety device when travelling in the highlands.
Visitors who will be travelling alone in wilderness areas can make use of the notification service operated by ICE-SAR – telephone 570 5900.
The emergency telephone number in Iceland is 112.
Driving
Road conditions vary considerably in Iceland. There are many narrow, steep gravel tracks with potholes and sharp bends. Some of them are only suitable for four-wheel-drive vehicles and they are marked as such on maps. Driving off marked roads and tracks is strictly forbidden because of the sensitivity of the environment.
Slow down when approaching other vehicles on gravel roads, as well as when the surface changes from paved to gravel.
Blind summits are common. Slow down and keep to the right-hand edge of the road.
Many bridges are only wide enough for one vehicle at a time.
Approach bridges carefully.
The speed limit is 90 kilometres per hour (56 mph) on paved roads and 80 kmh (50 mph) on gravel roads. It is important to adjust your speed according to the circumstances.
Domestic animals are often on country roads and they can jump in front of vehicles with little or no warning.
Always drive with your lights on, even in daylight.
Use seat belts at all times - they save lives.
Glacial Rivers and Fords
Away from the main roads there are many unbridged rivers. Fording rivers should only be undertaken by four-wheel-drive vehicles and you should make sure that the four-wheel-drive mode has been engaged before going into the water. Drive in first gear and use 'low' drive if available.
When crossing glacial rivers bear in mind that the situation can change very quickly. On warm summer days the flow increases.
Heavy rain can cause a rise in water levels and rivers can become uncrossable even for large, well-equipped vehicles. There is generally less water in glacial rivers early in the day.
Many accidents occur because the river was misjudged.
Seek advice from experienced drivers before crossing glacial rivers and watch how and where experienced drivers cross over.
Geothermal Areas
You will find hot springs in many areas in Iceland. The temperature of the water or mud can be above the boiling point.
Follow any instructions available and keep to designated paths when you visit geothermal areas. Don't use your fingers to check the temperature of the water!
Watch where you tread. There is often a thin crust close to hot springs, which can break through if trodden upon, causing burns to feet or legs. Keep to footpaths or clearly trodden areas.
Cycling Trips and Horseback Tours
It is not always easy to be a cyclist in Iceland. Bike paths are rare and conditions are sometimes harsh. Make sure you are easily visible when cycling on country roads, use a helmet and beware of stones thrown up by passing traffic.
Horseback riders should use bridleways where they exist and show care and consideration when passing walkers or moving vehicles. A helmet is an important safety accessory and you should always use one when on horseback.
Glacier Trips
You should not set off on a trip onto a glacier without both experience and knowledge of the special equipment required. Organized trips with experienced guides are the safest option.
Ice on glacier tongues can be very slippery. It is dangerous to walk on glacier tongues without crampons and other ice-climbing equipment.
Glaciers are unstable and blocks of ice can fall without warning. It is inadvisable to enter ice-caves or to stand near steep walls of ice.
When walking on snow-covered glaciers, you must use ropes and other pieces of equipment because of dangers presented by hidden crevasses, which can be deep and wide.
When travelling by snowmobile, follow the guide's instructions, follow his tracks and wear a helmet at all times.
Walking and Mountaineering
Choose your route carefully and let someone know your plans.
Marked footpaths are a safe option for walkers.
You should be able to use a map and compass. A GPS unit is advisable on longer trips.
Be especially careful near rock faces, cliffs and riverbanks.
Rock faces in Iceland are often loose. Be aware of the danger of rockfalls and avalanches.